Return to overview
Osiris
The OSIRIS factory was founded in 1899 by father Friedich August Scherf ( 1839-1922)
and son Walter Scherf (1875 –1909). It was called the " Metallwarenfabrik Fur Kleinkunst
Walter Scherf & co" in Nürnberg
The factory was very small. In the beginning they had two polish machines, three grinders,one lathe and an 8 PK steam machine.
Before Walter Scherf became head of OSIRIS, he worked at the firm ORIVIT, until 1899 .
He took some workers with him and some ideas .
From 1899 until 1909 the factory produced 1300 items .They outnumbered the firm KAYSERZINN with some 300 items . The firm developed a new sort pewter in 1902:
the so-called "ISIS" metal. It was more expensive to buy, comprar cialis, but not better in quality.
The firm worked with great designers
such as : Peter Behrens
Joseph Maria Olbrich
Josef Hoffman
Friedrich Adler
Bruno Paul
Josef Wackerle
Hermann Gradl
Hermann Friling
Lorenz Hofelich
Richard Riemersmid
And of course " Walter Scherf "
They had won several prizes :
certificate of honour in Turin( 1902)
Gold medal of Konig-Ludwig Price (1902)
Gold medal in ST Petersburg (1903/1904)
First and second prize in St. Louis, USA (1904)
Gold medal in Cape town South Africa (1904/1905)
Gold medal in Chistchurch New Zealand (1906/1907) and many certificates and honor medals
In the year 1906 they changed the name OSIRIS to "ISIS Werke Gmbh. kunstgewerblicher Erzeugnisse"
Because of bad management the firm was almost bankrupt and sadly in the year 1909 Walter Scherf took his own life. The end of "OSIRIS" –"ISIS" was in 1909
StatCounter - Free Web Tracker and Counter
The marks of Osiris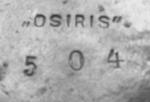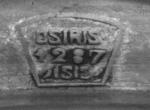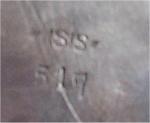 OSIRIS vase with Zsolnay ceramic 0519
date : 1899 /1902
designer : Walter Scherf
marked : Osiris 519
height :8.5 inch / 21.4 cm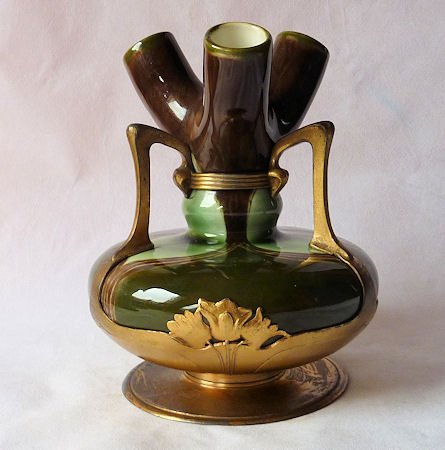 OSIRIS pewter and Zsolnay ceramic flower vase 0520
date : 1900 - 1901
designer : Walter Scherf
marked : marked with Osiris 520
height : 7.0 inch / 18.0 cm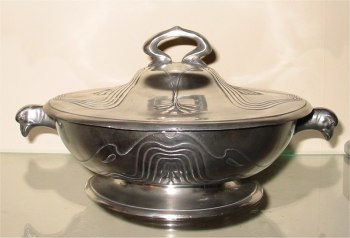 OSIRIS vegetable dish 0580
date :1899 /1900
designer : Friedrich Adler
marked : "OSIRIS" 580 stamped
Ø : 7 inch / 18 cm
date : 1900/ 1901
designer : Friedrich Adler
marked : "OSIRIS" 609 stamped
length : 9.4 inch / 24 cm
width : 7.0 inch / 18 cm
height : 1.8 inch / 4.5 cm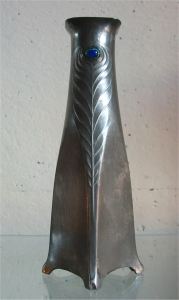 OSIRIS vase with blue/green stones 0636
date : 1900/1901
designer : Walter Scherf
marked : "OSIRIS" 636 and NH
mark of the Nurnberg handwork art
This design was made during the
Peter Behrens course of the
Bayerische Gewerbemuseum
height : 6.0 inch / 15.0 cm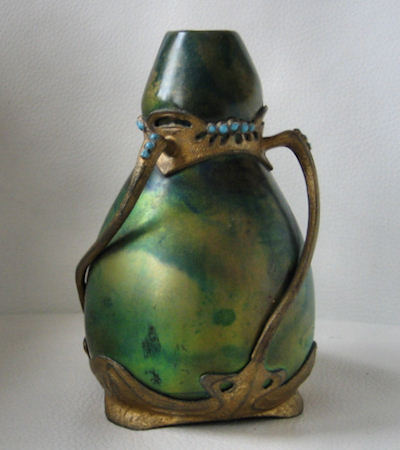 OSIRIS pewter and Zsolnay ceramic vase 0642
date : 1900 - 1901
designer : Friedrich Adler
marked : Zsolnay marked with 642
height : 6.0 inch / 15.0 cm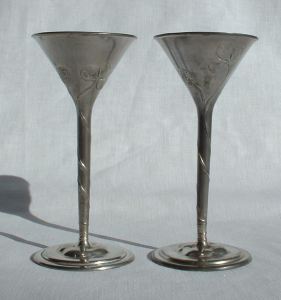 Osiris cordial glasses 0648
Osiris cordial glasses
date : 1901
designer : Friedrich Adler
marked : Osiris 648
height of glasses : 4.5 inch / 8.5 cm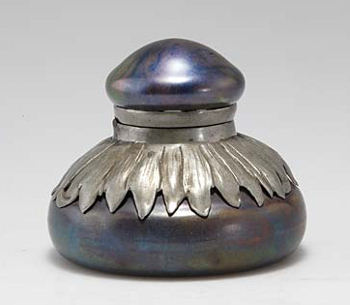 OSIRIS inkwell with Zsolnay ceramic 0650
date : 1899 /1902
designer : Walter Scherf
marked : Osiris 650
height : 3.5 inch / 9.0 cm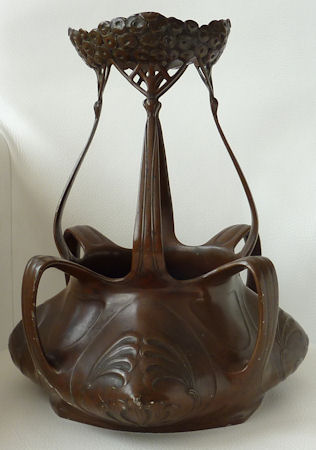 OSIRIS bronzed pewter flower vase 0758
date : 1901 - 1902
designer : Rudolf Bosselt
marked : Osiris 758
height : 12.0 inch / 30.0 cm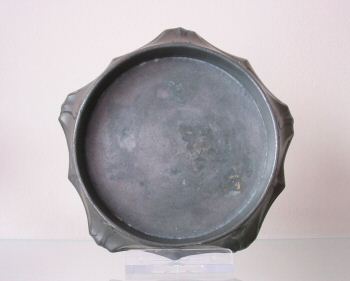 Osiris bottle holder 0775
date : 1902
designer : Hermann Friling
marked : Osiris 775 Isis
Ø : 4.0 inch / 10.0 cm